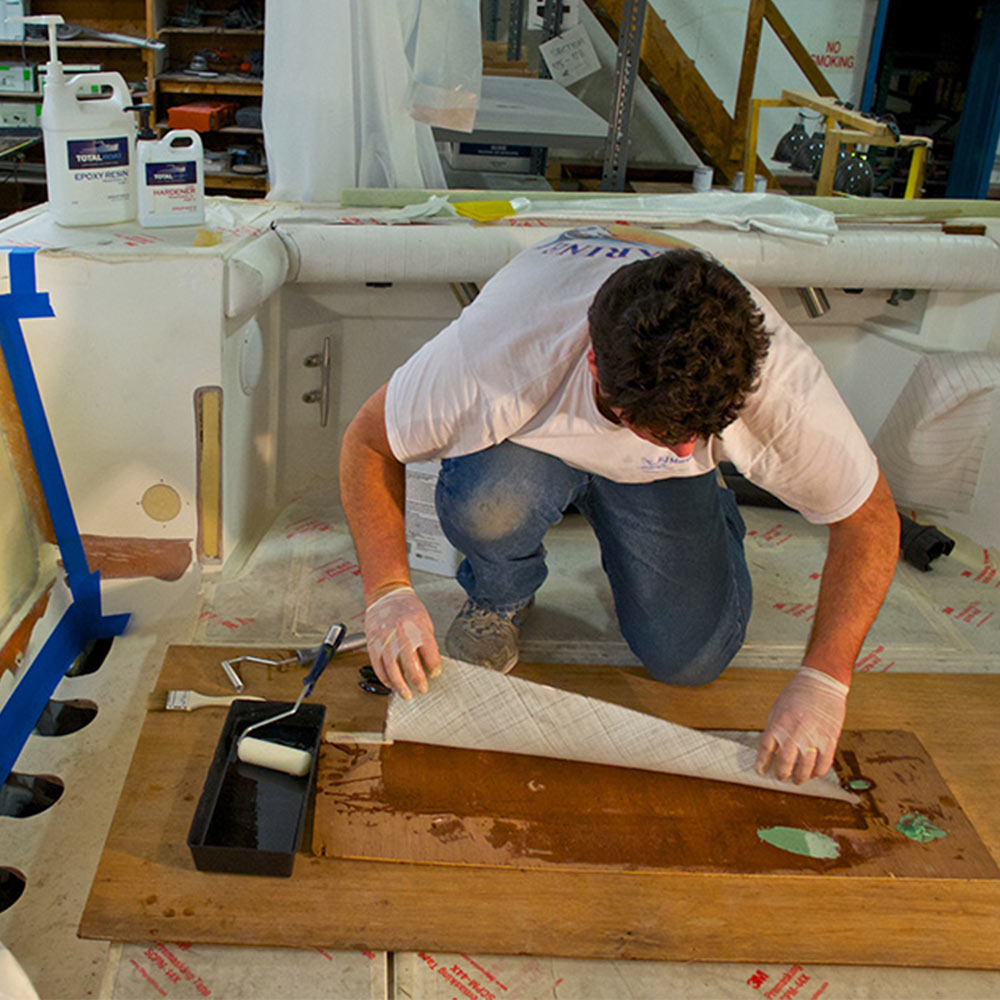 Your project will determine which reinforcement fabric to use, but you'll want to choose a fabric(s) that doesn't add excess weight and one that has the strength and either flexibility or stiffness necessary to carry the potential loads or stresses.
To maximize strength, the fibers in the reinforcement fabric should run parallel to the potential loads on the finished laminate. If the fiber reinforcement isn't aligned with the applied loads, cracks can form and laminate failure can result.
The most common types of reinforcement fabrics include fiberglass, carbon fiber, aramid (Kevlar), CSM (chopped strand mat), and hybrids (for example, a carbon fiber/Kevlar blend).
Reinforcement fabrics can be woven or nonwoven (unidirectional - fibers run in one direction). Woven reinforcement fabrics are available in a come in a variety of weave patterns (for example, twill, plain, satin, etc.) that affect a number of properties, including:
Dimensional stability
Ease of wetting out the reinforcement fabric with resin)
Smoothness
Mechanical strength
Conformability (also referred to as 'drape')
Here are a few things to consider when choosing a reinforcement fabric for your layup or glassing project:
The lighter the weight of the fabric, the easier it is to shape.
The heavier the weight of the fabric, the stiffer the finished laminate.
Woven reinforcement fabrics are easy to wet out (some weave styles wet out more readily than others).
Nonwoven reinforcement fabrics (such as unidirectionals) are more efficient at carrying loads and will lay flatter than woven reinforcement fabrics.
For more information on weave styles, how loads affect composites and other details to help you decide which reinforcement fabric is best for your project, click here. To make cutting your reinforcement fabrics as easy as possible, use fiberglass cutting shears or electric scissors.